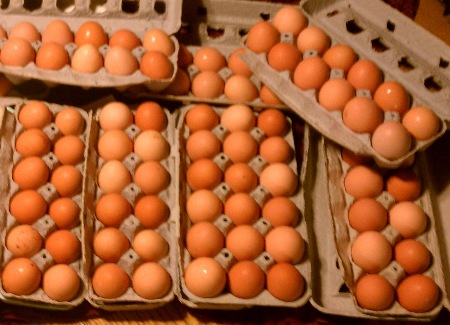 Our chickens are fed nothing but the best, and this shows in the quality of our eggs, pick up a dozen today!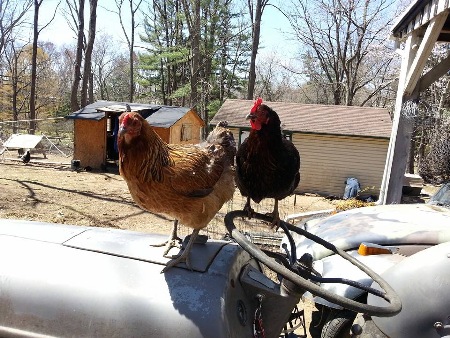 Farm Fresh Eggs, collected twice daily!
Unclassified Eggs: $4 per dozen

DID YOU KNOW? Eggs can last up to 6 months if they are refridgerated and not washed upon collection. When a chicken lays an egg it coats the egg with a protective membrane that seals in freshness and seals out air. Once an egg is washed, this membrane deteriorates. A washed egg is good for up to 2 months if properly refridgerated.